I know how difficult it can be to make a campsite reservation. It seems like I'm always busy so I often hesitate to book reservations in months in advance. That's not a big deal at local campgrounds, but National Parks tend to be booked months in advance.  That's where walk up campsites come into play! If you're camping outside the regular peak season and don't have reservations you'll have to reserve a walk up campsite. What is a Walk-Up Campsite and What Does Walk Up Mean?
A Walk up campsite is any site that's sold on a first-come first-serve basis. You can't reserve a walk up campsite in advance so you have to "walk up" to the campground to claim your spot. Show up to the campground or park and ask if there are any spots available and hope for the best. Walk up campsites are great for last minute camping trips when you don't have time to make reservations. Make sure you show up early and try to avoid busy holiday weekends.
For what seems like such a simple process reserving a campsite can be a recipe in frustration. Every campground uses a different reservation system and then you have to deal with different site styles. Thankfully, most campgrounds across the country use similar scheduling language to make things easy, but the same question always seems to come up.  What is a Walk-Up Campsite?
What Is a Walk Up Campsite? What Does Walk Up Campsite Mean?
Making a campsite reservation can be a real pain in the butt! I never know when I'll be available to go camping. It's a balancing act between work duties, my kids activities, other vacations, and plans with friends. If it wasn't for walk up campsites I'd be lucky to get in more than 1 camping trip per season. Let me help you take some of the stress off making campsite reservations and take a deep dive into what it means to book a walk up campsite.
Let's get started! What does walk up mean for camping? As I mentioned above, walk up campsite are available on a first come first serve basis. This means you can't make reservations in advance or secure your spot before heading to the park. Be careful when relying on walk up campsites when travelling far from home. You don't want to drive 2 hours to go camping and not be able to get a campsite.
Walk up campsites are a great option if you're planning a last minute camping trip to a popular campground or national park. Reservations are made months in advance and sometimes that's not even popular. Some national parks use a lottery system and you have to be picked out of the pool to get a site. Walk up campsites are the only option, if you didn't get reservations in advance.
There's no guarantee that you will get a walk up campsite, especially on popular weekends. You can follow all my directions, show up early, be flexible with your plans, and have a backup campground, but there might not be a site available. Camping is extremely popular on holiday weekends and beautiful sunny weekends. If you had the idea to go camping, I guarantee lots of other families did also.
Call In Advance Even If The Booking System Only Shows Walk Up Sites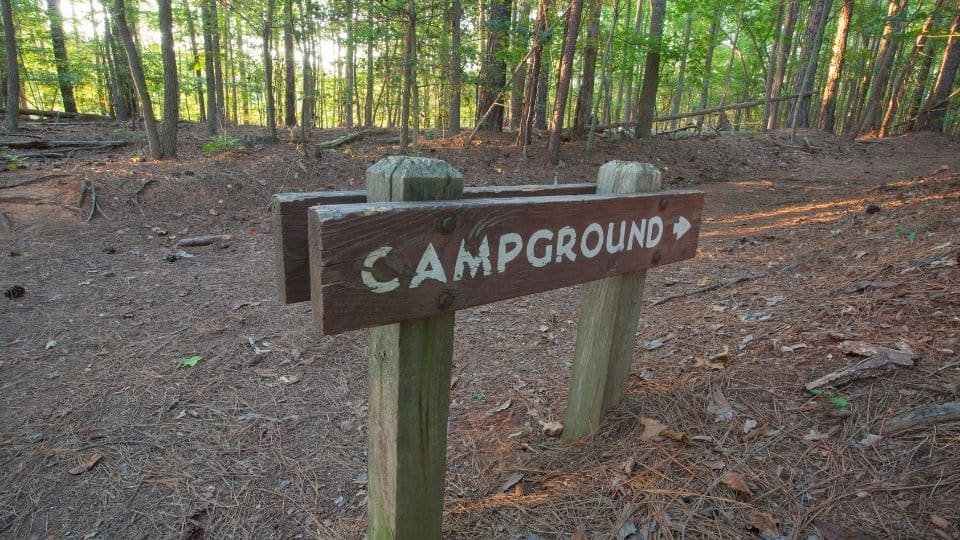 It might sound pointless, but I still recommend calling the campground in advance. Plans fall through and there's always somebody cancelling their reservations. They have to keep so many sites for walk up campers, but you may get lucky and snag a reservation.
Ask how they deal with cancellations and see if you can get on a waitlist. Sometimes all cancellations convert to walk up sites, but they might allow you to book a cancelled reservation. I've been 20-30 people down on a waitlist and still managed to book reservations.
It happens all the time! People make other plans when they can't reserve a spot, there's family emergencies, payments fall through, or they just don't respond in a timely manner. Large campgrounds always have cancellations so don't just rely on walk up sites if you can't book a reservation.
Plus even if you can't get a spot the campground staff should be able to give you an idea of how busy they'll be based on past the previous weekend and past data. This should help reduce the risks of showing up and not being able to get a site.
Make sure you show up early and try not to plan a trip on holiday weekends and the busiest weekends of the year. There are always extra spots during the week and on less popular weekends. If there's even a minor chance of rain people will start cancelling their reservations.
How Do Walk Up Sites Work? Reserving A Walk Up Campsite At The Campground
Every private campground works a little bit differently, but most of them have employed some type of online booking system. Each campsite reservation system has their own booking practices. Look at the booking system for Recreation.gov and Reserve America for instance. They use similar booking policies and most of the same terminology.
It's almost like you're booking a hotel reservation. Choose your location and they give you a list of local campgrounds nearby. They tell you about the parks amenities, how many sites are available, the type of sites they offer (RV or Tent Camping), and allow you reserve a site if ones available. You will also see how many walk up campsites are available.
You might want to check out my guide explaining different types of campsites. It goes over the difference between Class A,AA, AAA and B Campsites. Here's a brief rundown! Class B sites are primitive camping without utilities, Class A Campsites have electric, Class AA have electric/water/sewer, Class AAA offer everything plus 50 amp service.
Whether or not you can book through a website depends on the campground. Sometimes you will have to call the campgrounds and book through their office. Every campground has different booking policies and a different number of walk up sites available. So call ahead to get an idea of whether or not they'll have walk up sites available when you show up.
Walk Up Sites At National Campgrounds
Every National Campground across the United States uses the same reservation system. They all go through the National Reservation System (recreation.gov) and popular campgrounds are booked months in advance. If you're booking a trip on a holiday weekend or in the warmest months of summer it can be hard to find a reservation. So how do you book a campsite through the National Reservation System?
Figure out the date you'll be travelling and head over to Recreation.gov. You can either choose the campground you're interested in or search for campgrounds near the city your travelling to. It will bring up a reservation system like the one pictured above.
You can make reservations in advance if you see a line of A's on the days you're planning a camping trip. Unfortunately, you're more likely to see a line of W's on busy weekends at popular campgrounds. This means that the sites can only be booked on a walk-up basis.
So you won't be able to reserve a campsite in advance, but there will be walk up sites available. I recommend calling to see how many walk up sites they have available and ask what they're expected capacity is. If the campgrounds expecting a 70% capacity or less you shouldn't have any problems finding a site.
On busy weekends every campsite will be full so you'll need to show up early and hope they have a spot to reserve. Walk-up campsites are reserved on a first-come, first-served basis so you have to get in line before the crowd arrives. Finding a walk up site shouldn't be an issue during the week, but they'll fill up fast on weekends.
Remember that you're competing against college kids and retirees that don't have regular 9-5 jobs. So showing up after work won't get you a site on busy Friday's. Try to take off work if possible or plan for a less crowded weekend.
Don't Be Fooled By Walk-in Sites
It's almost like you need a masters in campground terminology before making campsite reservations. You can easily make a mistake if you don't know what you're looking for. Don't get confused by the difference between walk up and walk in campsites.
Walk-in sites are completely different than walk-up sites. They sound similar, but walk-in sites are a completely different type of campsite. A walk in campsite is a remote site where you need to walk from a separate parking area to your campsite.
They don't have access roads so you won't be able to pull up your car and park on site. There's usually a 5 minute walk to your site. You won't be able to drive to the site so you'll have to carry in all your gear, so pack light. This also limits walk in sites to tent camping only since there's no way to pull in an RV or Trailer.
Why Can't You Book A Walk Up Site? What Happened To All The Reservations?
It might not seem like it, but camping is one of the most popular hobbies in the United States. Camping is cheaper than most other family vacations making campgrounds a popular destination trip during the summer. More than 40 million Americans go camping each year, which is about 10 percent of the population, and the participation rate has been steadily rising for decades.
Camping is extremely popular among retirees, but the vast majority of campers are families with young kids. That means campgrounds are packed with kids once school lets out for summer break. You need to make reservations months in advance if you plan on camping on a popular summer weekend.
Unfortunately, most people don't know what they'll be doing months in advance so they neglect making reservations. Campgrounds understand this problem so they keep 10-20 percent of their as walk ups for anybody that couldn't make reservations in advance. Millions of families wouldn't be able to go camping if it weren't for walk up sites.
Walk Up Sites Are Great For Travelers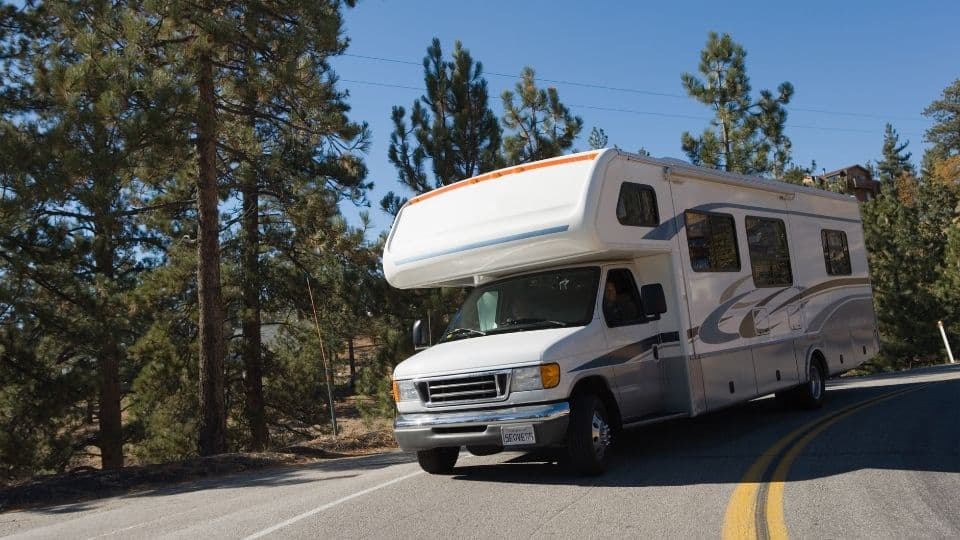 Walk up sites aren't just for people that forgot to make reservations. They're also extremely popular among people that travel the country in RVs and Trailers. There wouldn't be anywhere to stay if it wasn't for walk up campsites. You never know how far you'll make it down the road so it can be hard to reserve sites along your route ahead of time.
I guess you can always park your RV at Cracker Barrel and most Walmarts, but it's so much nicer to stay at a campground. Walk up sites make traveling with an RV so much easier. Just pull off to a campground when you're ready to stop for the night and ask if there are spots available.
You May Not Be Able To Reserve Campsites In Off Months
Don't freak out if you can't make reservations outside of the regular camping season. Most parks switch to a walk up reservation system during the offseason. Campgrounds sit at 50% capacity from October-May so there's no need for reservations.
I still recommend showing up early to popular National Parks. You can almost always find a site somewhere in the offseason, but you might not get a prime spot. It might be a longer walk to the bathroom/showers and no chance of waterfront views, but that's not a big deal.
Additional Walk Up Camping Tips to Get a Last Minute Site
I've never been the type to know what I'm doing months in advance. My plans change like the wind and I'm constantly relying on walk up campsites. Don't worry, if you're unable to make reservations months in advance. You can almost always find a walk up campsite somewhere if you follow these tips.
1) Show Up Early
I can almost guarantee you won't find a spot if you roll up to popular campgrounds late in the day. The vast majority of people make reservations in advance and there are only a handful of walk up sites available. They're sold on a first come first serve basis so you won't get a site if you show up late.
I recommend showing up to the campground right as the previous days guests leave. That's easier said than done if you have a full time job, but you won't get a spot if you show up after work on a popular Friday. You might be able to squeeze in early Saturday morning, but there's no guarantees.
Campgrounds normally have a 10-11am checkout just like a regular hotel so you need to get in line by 9:30am as the previous days guests leave. Walk up sites usually sell out by lunch on popular weekends. Since all walk up sites are given out on a first-come-first-serve basis you want to be the first person in line. You won't get a spot if you arrive late!
2) Be Flexible With Your Plans
Don't expect to get a prime campsite if you're showing up without reservations. You need to be flexible if you're trying to snag a walk-up campsite. If you're the first guest in line you might be able to choose your spot, but don't give any special requests if you show up late.
Every special request drops you farther down the list. There are only so many spots close to showers/bathrooms, by the pool, and overlooking the water. You need to take the first spot that's available, because the next person on the list will jump at the chance.
When the site next to the port-a-johns or dumpsters opens up you better take it. There might be other options early in the day, but you never know what will be available. Understand that you aren't going to get the perfect spot and may have to walk farther than you'd like to amenities, but you don't want to miss out. Stay flexible and take the first site that pops up!
3) Have A Backup Plan
You can't expect to get a spot in a popular campground during peak camping months. Figure out your first choice and then have 2-3 backups nearby. There's always an older campground nearby that's begging for customers. It might not have a fancy pool and all the amenities, but it's better than driving home with your tail between your legs.
Camping isn't about finding the nicest campground filled with the brand new buildings and fancy amenities. It's about spending time with family and enjoying the atmosphere. Some campgrounds are nicer than others, but you can still have a great time at an older rundown park.