All backpacking trips start with a single step. I'm not talking about your first step on the trail. It doesn't matter if you're going on a short weekend getaway or journey across the Appalachian Trail, your first step is planning your trip.
Before you can even set foot on the trail you'll have to choose your destination, plan your itinerary, gather all your gear and plan your route. Plus all the finite details like finding permits, booking campsites and making your way to the trailhead.
Planning Your First Backpacking Trip
If the idea of planning your first backpacking trip feels overwhelming don't fret! You're like every other first-time backpacker in the world.
If you break down the planning stage into simple easy to perform steps you'll be ready to go in no time. Getting out on your first backpacking adventure is well worth a little planning.
Create A Backpacking Travel Plan
We all have visions of the perfect backpacking trip in the back of our minds. You can make those dreams a reality with a little bit of planning.
It might seem like a great idea to just head out into the wilderness and see how it goes but that can be downright dangerous. It's worth Coming up with a thoughtful itinerary and taking the time to plan out every aspect of your trip.
How Much Time Does it Take to Plan a Backpacking Trip?
When you need to start planning your trip depends entirely on where you want to go. Planning a short weekend getaway can be done in a few days if you already have gear. Just head to your local state park and fill out a permit form the morning of your trip.
On the other hand trips to popular parks (Grand Canyon, Yosemite, ETC) need to be booked months in advance. Plus you'll probably need to schedule time off from work.
Beginners Should Keep it Simple
If you're new to backpacking you should probably try to keep your first trip simple. Think about how skilled you are as an outdoorsman and the quality of your gear. Here's a few things you should keep in mind.
How Difficult is The Hike: Are you positive that you'll be able to both physically and mentally complete the trip?
How Long is The Route: Plan short hikes that can be finished in a few hours. Give yourself extra time if you aren't used to carrying a heavy pack.
Where are You Going?: Beginners should try to stay fairly local. You might even want to check out the trailhead beforehand if it's a close drive.
How Much Will It Cost?: Try to factor in all those hidden costs. Cost to drive, hotel stays, extra gear/food, permit cost ETC.
Seasonal Concerns: Are you traveling during a busy holiday? Do you expect rain, snow or extreme temperature swings? Spring/fall weather can swing from 80 during the day to freezing at night.
Can you secure a permit?: You probably won't get a popular permit without booking months in advance.
If your first backpacking trip takes longer than a month to plan it's probably not worth it. Your making things more complicated than it should be.
Save those bucket list trips for when you have a little more backpacking experience. Keeping things local will make your life a lot less stressful.
Must Have Gear Checklist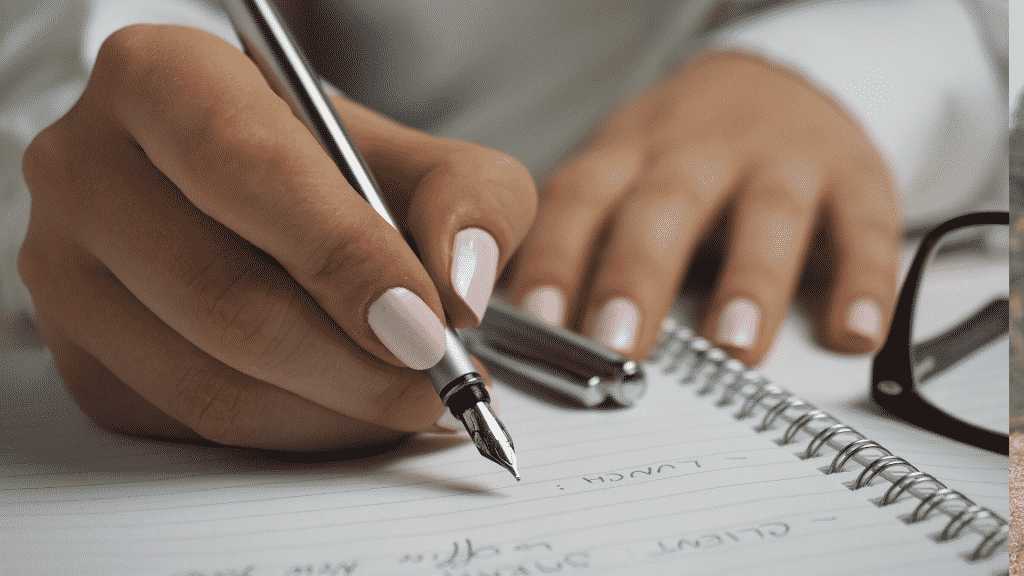 Gear is the topic that holds most people back from backpacking. Beginners need to buy lots of stuff and it can get expensive. All those choices can easily overwhelm beginners.
Don't worry backpacking is simple. You need to buy expensive equipment for a short weekend trip. Backpacking is meant to be a way to relax and planning should be fairly simple.
Here's a basic list of all the gear you should need for your first trip. Remember that this list isn't comprehensive. As you get more experience you'll add to this list.
Clothing to Wear On The First Day
Hiking Boots or Comfortable shoes
Breathable T-Shirts or Long-Sleeved shirts
Shorts or Long Pants depending on the season
Hiking Socks(these are my favorite)
Sunglasses, hats, bandanas, ETC
Seasonal Jackets, Sweaters
Packed Clothing
Rain Gear(I love Frogg Toggs)
Waterproof Gloves
Extra Underwear Long or Short Wool or Synthetic
Lightweight Fleece Pullover
Puffy Jacket in Cool Weather
Cold weather hat, gloves socks
Sleeping clothes
Main Gear(Some Stuff Can Be Shared With Group
Shelter: beginners should stick to 3-Season tents
Tent poles/stakes
Pack (check out this budget pack)
Sleeping Bag packed in a stuff sack
Sleeping Pad(thermarest makes a great pad)
Camping stove/fuel
Cooking pots one-liter per person
Water treatment gear(filters are great for large groups)
Other Gear
Dinnerware (Bowls, Mugs, Spoons)
First Aid Kit(here's a budget option)
Prescription Medications
Toilet Paper, Trowel, Sealable container to pack out TP
Sunscreen/Bug Spray
Hand Sanitizer and wet wipes
Pocket knife, lighter, compass
flashlight and headlamp
plastic bottles or water reservoir
maps, compass and navigation equipment
phone chargers, GPS, Battery Packs, solar chargers(check this out)
Food Storage
Coolers, bear canisters or bear bags
Food and Snacks for the trip
Water Sanitation and Filters(bring a backup)
Are You In Shape?
Before choosing a destination you need to consider how physically active you actually are. Try to be brutally honest with yourself. Sometimes it's hard to judge your own fitness level.
When planning a trip making sure you're physically prepared is almost as important as figuring out logistics. Try to make physical fitness a priority in your life. It's going to both help your physical and mental health.
Choosing a Backpacking Destination
Your first backpacking destination should be local. Try to keep it within a 1-2 hours away from home. Permits should be easy to get and make it a short weekend trip.
Think about anything that could go wrong and try to plan for it. Make a list of everything you need and reassess. Keeping it local gives you a chance to go home if things aren't going your way. If the weather sucks you can cancel your trip and try again in a few weeks.
Other Factors to Consider
Budget
Trip Length
Destination
Personal Goals
Permits
Group Size
Season
We all have dreams of climbing mountains, exploring deserts and visiting waterfalls. Unless you live near a dream destination you need to temper you expectations.
Work your way up to the destination of your dreams after you've solidified your gear.
Plan a Trip Near Your Home
Your trip needs to be close to your home with permits that are easy to get. Create a step by step list of everything you need to accomplish. If each step takes longer than 20-30 minutes it's more complicated than it needs to be.
All those extra steps make your trip less likely to happen. There's so much that can go wrong when planning a cross country trip. Don't make it more complicated than it needs to be.
Keep Mileage Short and Limit Elevation.
Plan a short weekend trip and limit your hike to about 20 miles. Walking 10 miles is so much harder with a pack on your back. Throw in a little elevation and you'll be sore for days.
Try to stick to a trail that maxes out around 1000-2000 feet in a day. You need a good baseline physical activity level to climb higher than that in a day. If a trails to steep your calves will be aching by the end of the day.
Find Experienced Group Members
Plan on traveling with experienced backpackers on your first couple trips. Going on a solo trip is great for experienced backpackers, but it can be overwhelming for beginners. Learn from members of your group with a little more experience.
It's best to go with a couple friends with some experience. You can split up all your gear and avoid buying all that expensive equipment. Avoid doubling up your equipment and split up heavy gear.
Plan your trip around the least physically active person. The trip should be enjoyable for everyone. Planning a long, steep trip when you aren't prepared will be miserable.
Try to find somebody that knows what they're doing. A short weekend trip is nothing for an experienced backpacker.
Your Group Can't Agree
In an ideal world everybody is on the same page. Everybody agrees on destination, pace, gear, ETC. Unfortunately we don't live in a perfect world and people are going to disagree.
Whenever you plan a trip with a group there are going to be disagreements. Larger groups will increase the chance of conflicts. Don't let one member dictate what everybody does. Here are a few things you need to consider.
What type of trip is best for your group?
What's everybody's fitness level?
How challenging do you want the trip to be?
What type of scenery do you want?
Is everybody on the same page?
What's the experience level of your group?
Even best friends are going to disagree about scheduling and destination. Try to make a compromise so that everybody can be happy. Keep everybody's works schedule in mind and plan around everybody's fitness level.
Limit Your Group Size
Try to limit your group size to a couple people. Larger groups make everything more complicated. It's hard to get everybody synced up between, work, family, gear ETC.
Limit yourself to 3-4 people so you can carpool and share gear. Plus most permits limit the group size to 4 people per site.
What Season is It?
Plan your trip around the weather. Remember that temperatures can swing drastically during the spring/fall. It can be 70 degrees during the day and 20 at night.
Beginners should stick to late spring and early fall. Planning a winter/summer trip will require skills beyond the comfort level of a beginner.
Plan For Late Spring Snow/Mud
Snow tends to linger when backpacking throughout the northern part of the US. If you're camping during the spring plan for slush and mud. It's gonna be messy, difficult to walk on and will significantly slow your travel time.
Make sure you adjust your plans to accommodate for rough conditions. Unless you want to deal with mud/snow avoid high elevations during the spring. On your first backpacking trip avoid the muddy season(It's Just a pain in the butt).
Plan Around The Destination
Try to plan around the destination and time of year. Hiking in Colorado/Washington requires different gear than Texas. Think about all those little challenges and ask for help in online backpacking communities.
Figure out how much water you need and weird gear to match the environment.
Figure Out Your Groups Backpacking Budget
Backpacking doesn't need to be expensive. Before heading out you need to figure out how much your group is willing to spend. So how much will your trip actually cost? Of course the answer will vary based on a wide variety of factors.
Going to your local park will be much cheaper than a transnational vacation. Taking a trip across the country will require airfare, car rentals, permits and hotel bills(plus all your food/gear.
If you're going to a local campground expenses will be gas, food and possibly permits. Make sure you budget for entries into state parks and possible permit/campground fees.
All beginners are limited by the amount of gear they own. Backpacking gear can get outrageously expensive if you let it. Plus buying new gear is extremely addictive.
If you're on a budget try to rely on the gear you already have in your closet. As a complete beginner quality gear can easily top over $3000. Unless you're pulling in six figures that's gonna be tough to pull off.
Thankfully gear prices have dropped considerably in the past couple years. Check out the AmazonBasics lineup of gear(these packs are surprisingly durable for the price). You can also save some cash on tents, sleeping bags ETC if you're camping during the spring/fall. Top of the line equipment isn't necessary when camping local forests during the spring/fall.
Choose Your Campsite Wisely
Once you figure out where you're going, got all your gear and planned a date it's time to pick a campsite. Before heading out to the backcountry you need to pick your campsite.
Most forestry offices even require you to know where you want to camp before issuing a permit. If your site isn't available the forestry department will likely help you find a comparable site that still works with your itinerary.
In popular parks, your choices are going to be limited. You'll have to book months in advance especially on busy weekends. These parks are going to have outhouses, showers, firepits and specific areas to setup your tent.
Local parks you can typically setup your camp wherever there's a opening. As long as you follow the leave no trace principles you're good to go.
Leave No Trace
Plan Ahead and Prepare
Travel and Camp on Durable Surfaces
Properly Dispose of Waste
Leave what you find how you found it
Minimize campfire impact and be careful with fire
Respect Wildlife and Nature
Be considerate of other campers
Finding Your Site
When planning your first trip it's easier to use designated campsites. It's just going to require less planning. So how do you find a campsite?
Check Online and Printed Guides: Start off by browsing the forums/reddit ETC. to find the best places to camp in your area. Once you settle on a spot you can often find printed guides that will tell you about local features.
Call Local Wildlife Offices: Go straight to the source and talk to your local wildlife office. They're the ones on the trail everyday and know all the best spots. They can tell you about specific sites, trail conditions, required permits and regulations.
Think about how much daylight is available, pace and how fast your group can travel. How far can you realistically travel in a day? Make sure you can get to your campsite at least 1 hour before sunset. Look up the sunset time and plan around adverse weather.
Limit Yourself to 10 Miles
With a little bit of experience, you can extend your trip, but beginners should stick to 7-10 miles per day. If there's any elevation drop a couple miles. Set a realistic goal and balance your group's goals with your fitness level.
Experienced hikers can easily handle 2 miles per hour, but beginners typically move slower. Most of us aren't used to carrying a pack over long distances. For every thousand feet of elevation add an additional 30 minutes of travel time.
Other Campsite Considerations
Almost every beginner chooses a wide-open area to setup camp. This seems like a great idea, but there are a few problems with open meadows. Meadows are typically located in valleys which attract cold air, moisture, and insects. You'll end up with condensation on the walls of your tent. Check out my post on preventing tent condensation for more info.
Instead look for sites that are surrounded by trees. Trees will protect you from wind, moisture and offer additional insulation. It's just going to be more comfortable.
Avoid camping near lakes! Lakes offer amazing views but you'll have to deal with moisture and lots of wild animals.
Don't camp at extreme elevations and low points in the area. Higher elevations will be windy and low points are cold. Plus water always runs downhill which is terrible.
Getting a Backpacking Permit
Finding permits is always the first challenge for any backpacking trip. Getting your permit depends entirely on the forestry department you're dealing with. Cost and procedure will vary wildly between agencies.
Your best bet is to check out the website of the local land agency and download printable resources. All national/state parks, United States Forestry Department and Bureau of Land Management departments will list the procedure for acquiring a permit.
Luckily securing a permit has gotten easier in the past couple years. You can typically secure your permit online for a small fee. In national parks you'll typically pay an entry fee plus camping permits. Fees are typically less in local parks(sometimes free). State parks are normally the most expensive.
Be Prepared For The Worst
I don't care how well you plan, Murphy's Law will always come into play at some point. If something can go wrong it probably will. Plan around local wildlife, wildfires, weather ETC.
Planning will never completely eliminate problems, but it will give you opportunity to make adjustments. Be flexible with arrangements and call the local forestry office and ask for help.