When mother nature throws a winter curveball, a lightweight down jacket or sleeping bag can get you through even the harshest winter weather. You really can't beat the weight to heat ratio of down winter gear, but not all down is the same. Most jackets and sleeping bags fall in the 550-650 Fill Power Range.
How Warm Is 600 Fill Down? Most 600 fill power down jackets or sleeping bags will be warm enough for the majority of winter activities. You will also need to consider the fill weight of your jacket and intended use. A jacket with the same fill power and more fill weight will be warmer.
A 600 fill power down jacket or sleeping bag is all most people need. It's the perfect balance between price and performance. You get a warm/lightweight jacket without spending a small fortune.
There is however a small minority of people that benefit from higher fill power gear. In the rest of this article I will explain why you may or may not want to spend the extra cash on higher fill power down.
Is 600 Fill Power Down Warm Enough?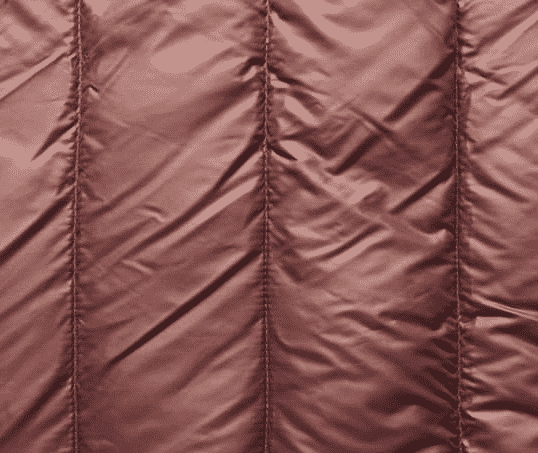 A 600 fill power jacket or sleeping bag will be warm enough for the vast majority of outdoorsman. High fill power down is very expensive! Going over the 650-700 Fill-Power range gets expensive fast.
I switch back and forth between my 700 Fill Power Marmot Jacket and 550ish Fill Power Amazon Essentials Down Jacket. It really depends on what I'm doing. The lightweight Marmot is perfect for snowboarding, camping, hiking, etc and the Amazon essentials is great for around town.
You probably won't need to spend the extra money on a jacket over 700 Fill power. Save your money if weight/performance isn't that big of a deal. You might even want to consider a puffy synthetic jacket if weight isn't a concern.
Fill Power and Fill Weight
There are two basic terms you need to understand when figuring out warmth. You need to compare the fill power to the overall fill weight. Going with low fill power down will require a higher fill weight.
Fill Power: Fill power measures the loft (quality) of the down. Higher fill power down offers more warmth at a lower weight. Quality products usually have a 600+ Fill Power Rating or above (Range 300 to 900).
Fill Weight: This is the amount of down that was put into the jacket. Two jackets with the same fill power can offer different warmth. Adding more fill weight can make up for a low fill power (ignoring weight).
Fill power measures the loft and quality of the down. For Example, 600 Fill Power down covers 600 cubic inches of space per oz of down. So higher fill power down will insulate more space without increasing weight.
Higher quality down will obviously be more expensive! The average person shouldn't waste their money on 750+ fill power down. It's only for people that need to shave a fraction of an oz to reduce their load and increase performance (mountaineers, snowboarders/skiers, etc).
Higher Fill Weight Can Increase Warmth!
You can get the same amount of warmth out of low fill power down. Just look for products with a higher fill weight. The added insulation will make up the difference in warmth at a slight increase in weight.
To make a 650 Fill Power Jacket perform like an 850 only takes a few extra oz of down. The added weight will probably weigh less than the extra keys on your key ring.
Unfortunately, most products won't advertise the actual fill weight of down. You will have to make an educated decision based on the jackets weight, appearance (puffy is better), and customer reviews.
Any name brand jacket like Marmot, Patagonia, Columbia, is all the average person needs. Check out the REI Co-Op brand if there's a store near you. You might be able to save a few bucks.
The Amazon Essentials Down Jacket is another budget friendly option. These are really nice jackets for the price. They don't advertise the fill rating, but I would guess it's right around 550 Fill Power. The added puffiness makes up for the lower quality down.
You Might Want to Consider Synthetic Insulation
Synthetic insulation has come along way in the past 30-40 years. It doesn't offer the same warmth to weight ratio as down, but it's close. You can save a lot of money by choosing a synthetic blend jacket.
You might want to check out my post comparing down vs synthetic Primaloft insulation.
Any jacket that doesn't specifically state that it's down probably has synthetic insulation. These jackets tend to be much puffier and offer less mobility than down.